Home → eBay Items → eBay Items Scheduled → Reschedule a Listing
4.2. Reschedule a Listing
Navigation:
Listings > eBay Items > Scheduled
How to Reschedule a Scheduled Listing: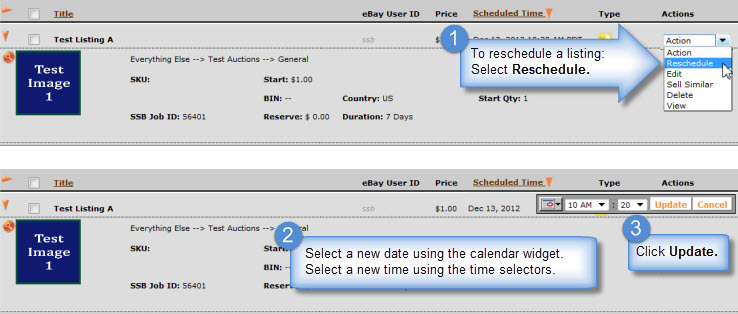 Note: Listings scheduled via SSB's Scheduler do not display within in your eBay account under My eBay scheduled listings. This is because SSB is handling the scheduling of your listings and not eBay. Once the listings have launched, they will appear in your eBay account on the My eBay Active Selling page.