Home → Images → Image Utilities → Image Utilities: Auctiva Image Import
3.1. Image Utilities: Auctiva Image Import
Overview:
Our system will contact eBay and will import images from your Auctiva account into your SSB Image Manager for use with our templates.
How to turn on the Auctiva Image Import feature:
Navigation: Account > Site Preferences
In the General Options section select Listing Importer.
How to set up a seller profile:
Navigation: Listings > Seller Profile
Create a Seller Profile with your eBay ID and the eBay site. Save the Listing Profile.
NOTE: If your listings are listed at eBay US, be sure your default profile is set up to eBay US (if UK, then your default profile should be set as UK).
Navigation:
Images > Utilities > Auctiva Image Import
How to import Auctiva listings: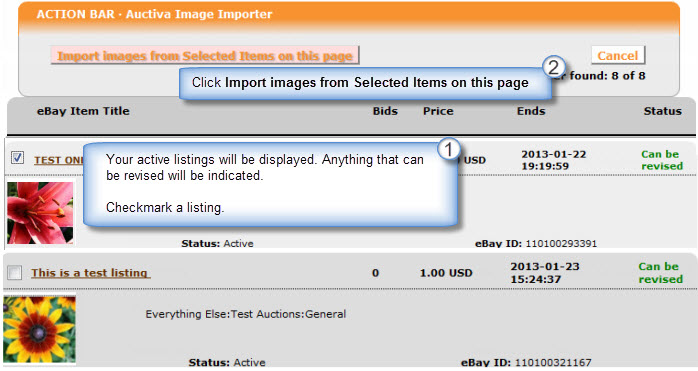 Your images will import to your Image Manager. If you had previously imported your images, you will get an Images Skipped message.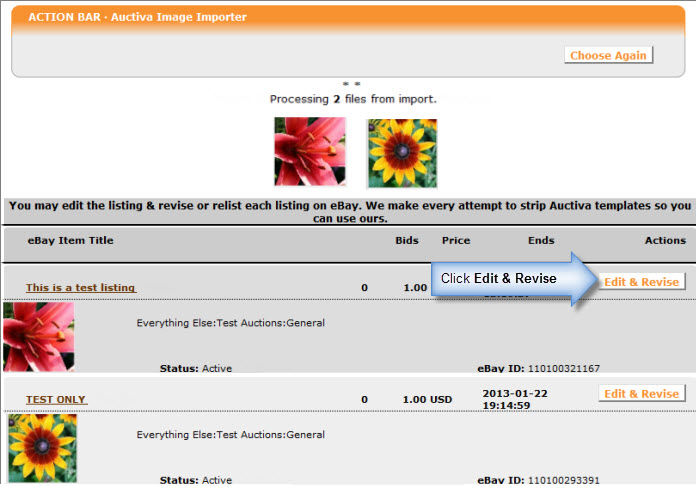 You will be brought to the Listing Generator. It may take a little time to load as our system parses through your listing.
Our importer will place the information from your Auctiva template within the corresponding profile areas.
If you wish to override the imported information with information from your default SSB profile, please uncheck the Change profile info (this listing only) checkbox below the profile information.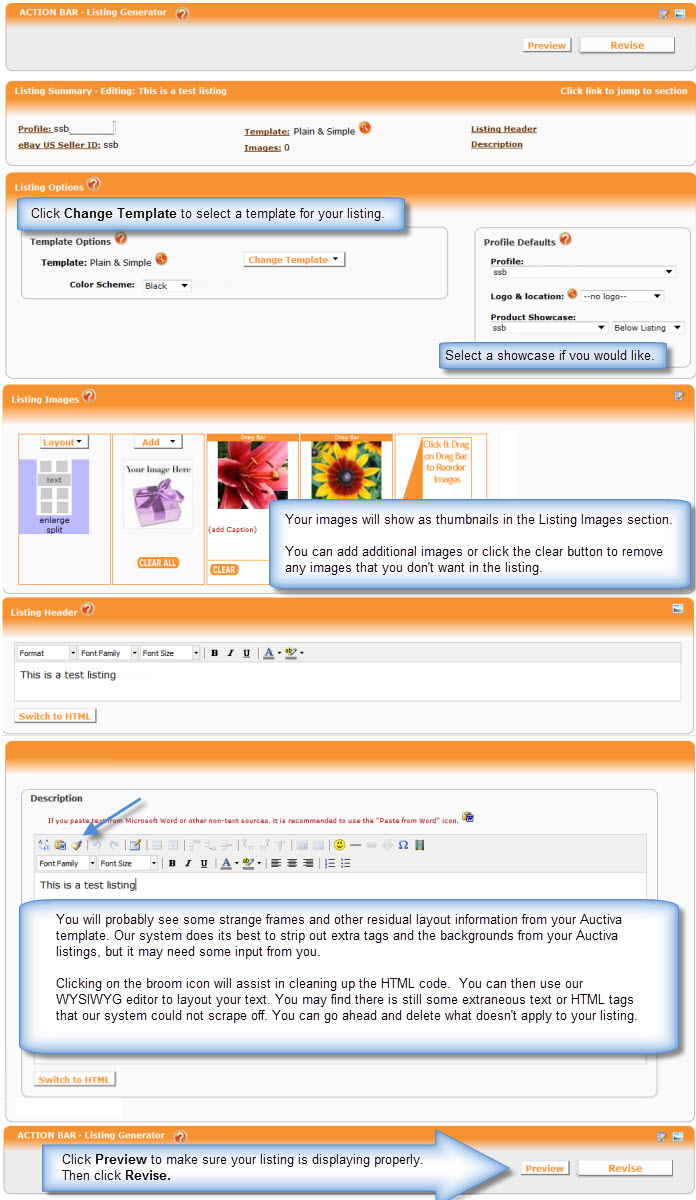 You will be brought to the Listing Launcher form.
Your previously-entered information will be preloaded for you.
You may need to re-enter your item specifics, but otherwise, our system will show you what you had already been using at ebay.
Scroll down and you will see our system has selected a Gallery Image for you. You can change it to another via the Select link if you wish.
NOTE: Please DO NOT return to the Listing Generator via the Edit Description button for any reason. There is a known issue where our system will cause the images to be removed. We are working on fixing this so you can actually go back and do more editing if you want.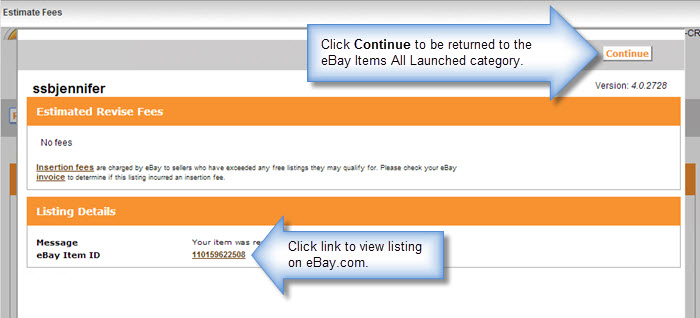 To import or revise another Auctiva listing, go back to the Auctiva Image Importer workspace.
We are still fine-tuning this utility, so if you encounter any glitches along the way, please let us know!
Please note that any listings you have revised with our Phase 4 Auctiva Importer will now show for you in the eBay Items All Launched category.
You will also see Revise and Sell Similar buttons.You can then use either of these functions if you wish to revise the listing again, or if you wish to sell a similar item.