Home → Images → Image Editor → Image Editor: Add Text/Watermark
1.2. Image Editor: Add Text/Watermark
Navigation: 
Images > Manager > View Images
Click on the
icon next to the image you would like to edit.
How to add Text/Watermark:
Click the Add Watermark button.  If you have the Advanced Image Editing option selected in your site prefs, then click on the Add Text/Watermark button.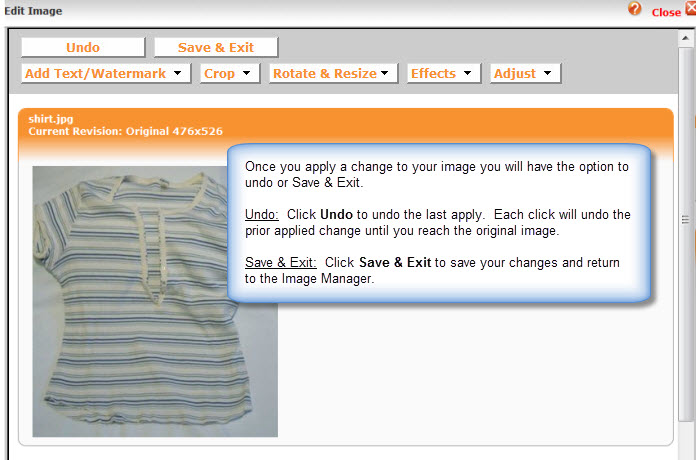 When you next upload images, you will see a Watermark All Images checkbox.
Note: The option will only show if you added a watermark to an image, it will not show if you added text not using the watermark color.
Check the box to add the watermark to the images you are uploading.  The watermark will be added to your images.
Note: The watermark can be removed using the 

restore key in the Image Manager for 48 hours.  After 48 hours the watermark becomes part of the image and can not be removed.