Home → Image & Video Uploaders → RealUploader → RealUploader: Select Images by clicking Add files button
7.1. RealUploader: Select Images by clicking Add files button
Navigation:
Images > Manager > RealUploader
Select Images by clicking Add files button:
1. Click the green Add files button.
A window to your computer's hard drive will open.
2. Locate the directory containing the images you wish to upload.
3. Hold down the Ctrl key and click on as many images as you would like to upload. Do NOT select folders.
4. Click the Open button at the lower right hand side of the window.
5. If you're ready to upload, cllick the blue Start upload button.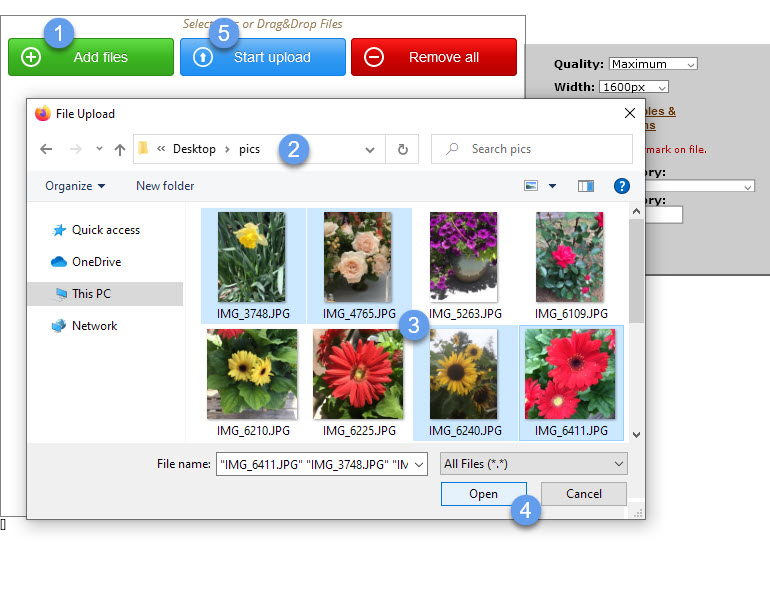 Image thumbnails for your selected images will appear in the uploader window. You may click the red remove icons that are within each thumbnail if you change your mind about that image.
You also individually start uploading certain images by clicking on the blue upload icon that's within an image thumbnail. 
You can also click the red Remove all button to remove all the images.
When you're ready to upload your selected images, click the blue Start upload button. 
Each thumbnail will display a progress bar. When your upload is finished, you will be returned to the Image Manager and you should see your images.