Home → Listing Launcher - Advanced - eBay or Bonanza → Launch to eBay → eBay Parts Compatibility (eBay Motors)
1.11. eBay Parts Compatibility (eBay Motors)
Overview:
Parts compatibility allows sellers to list their parts with more detailed compatibility information, giving buyers an easier way to find the right parts for their specific vehicle.
Note: We do not support product creation at this time.
Additional Information: eBay Parts Compatibility

Create Your Listing:
First create your listing in the Listing Generator and click Launch and you will land on the Listing Launcher.
How to list with eBay Parts Compatibility:
Select Listing Type and Category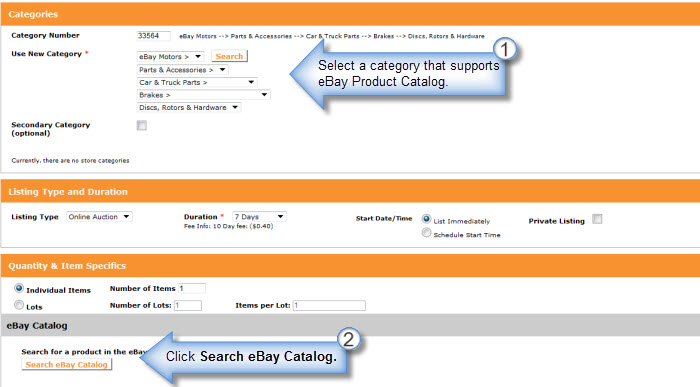 Search for a product in eBays Catalog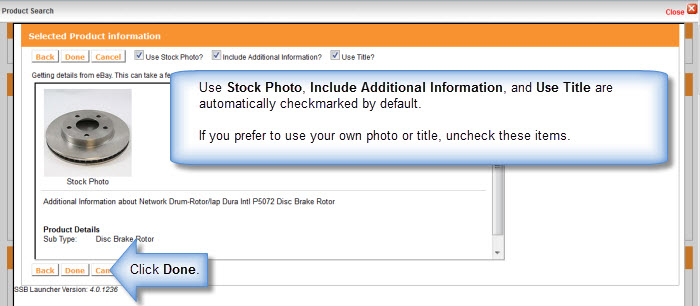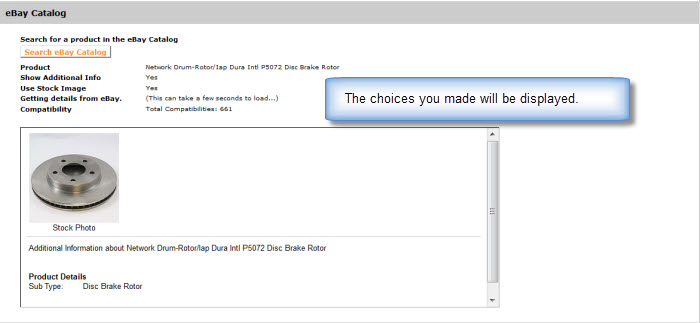 IMPORTANT: Should you change your mind about your selection, you must click the Begin Search button and go through the search and selection process again.
Completing Your Listing
If you selected
Use Title
you will see that this title has replaced the title that had originally preloaded into our form from the Listing Generator. Sometimes eBay's title will exceed the 80-character limitation for a search title, and will get truncated. We suggest you review your title and make corrections.

Fill out the rest of the form and estimate fees. Required fields are indicated with asterisks, and dialog boxes will guide you to add any missing information.
Review your listing information and click the
Launch Now
button (or
Schedule
button if the scheduling option had been selected).